1-to-1 conversations to build strategies and skills for personal and professional growth
We all have ambitions and desires in personal and professional lives. But we often are unable to move satisfactorily to achieve these. This may be due to different reasons, including lack of clarity on the way forward due to clash of multiple objectives or other hurdles which may slow us down.
As a result, we tend to allow life to take its course and face situations as they come. However, taking a pause to put some thought and plan the way towards our life and career goals, can provide a lot more satisfaction and lesser regrets when we look back.
Professional help from an experienced coach or mentor could help bring clarity.
Coaching & Mentoring
Coaching & Mentoring are two professional services, provided by trained, certified and experienced professionals, that help bring greater clarity towards the life goals and work goals we wish to pursue and the way we would like to do so.
The professional help enables us to understand –
the situations and scenarios we find ourselves in
the happenings in the past that affected us/our work
the likely scenarios in the future
the skills we have or can develop to manage these
The interaction also helps brings better awareness about –
ourselves and our real needs
the people with whom we interact
the attitudes we normally adopt
and our approach to handle situations and relationships
While there is a natural process of learning and reacting, we are also blinded by our limiting beliefs and biases.
Having a good sounding board to share situations with and explore options in choosing the appropriate path ensures faster progress and greater satisfaction due to the fact that a more comprehensive thinking has happened.
What is Coaching?
Coaching is a process where a trained and certified Coach helps the Coachee in
personal development through self discovery
identifying the limiting beliefs that hold one back
Building specific skills and powerful habits for better management of life or work
Evaluating one's own values and leveraging them for growth & success
Understanding the values of other individuals or the organisation involved, and assessing compatibility with one's own values
What is Mentoring?
Mentoring is the process where an experienced person provides hand holding and guidance as we navigate various aspects of our profession.
The process of Mentoring offers
a brainstorming opportunity with a more experienced professional
insights from the experiences and learnings of the mentor
a help in laying out the complete plan of action
the scope of getting interesting connections to grow the business
Coaching and Mentoring at InfinumGrowth
InfinumGrowth brings together a team of Coaches and Mentors who specialise in providing support on different aspects of personal and professional lives. The team is chosen based on their experience and track record and also to bring together a wide spectrum of specialisations.
The present set of services available can be put into three categories –
Life Coaching
Personal life – way forward
Building Self Awareness, Mindfulness & Emotional well being skills
Improving Relationship skills in personal & professional life
Executive & Leadership Coaching
Understanding personal strengths & weaknesses at work
Discovering Managerial & Leadership potential
Transition Coaching – Managing Change in professional life
Business Mentoring & Advisory
Discovering options and solutions to business management issues
Developing Business strategies for change and growth
Business Structuring and Team design to ensure Execution of Strategies and Plans
Managing Financial needs of the business
At the end of this page is a tab that opens the Meet our Coaches/Mentors page.
Please go through the profiles of the professionals shown there to identify who could provide you the support you are seeking.
In case of any difficulty in deciding whom to connect with, please write to us at coaching@infinumgrowth.com.
Employee Assistance Program for Organisations
InfinumGrowth offers Coaching Services for employees of Business and Non-Business Organisations. To know more about our Employee Assistance Program, please write to us at contact@infinumgrowth.com.
Coaching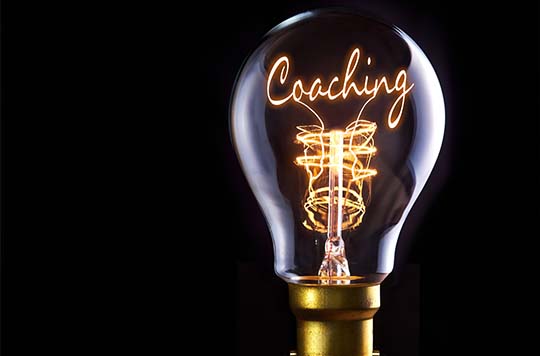 Find ways to improve specific skills or identify changes in working style, behaviour and attitudes that are a hurdle in personal or professional growth.

The Coach works with you in a confidential, safe environment that enables you to share issues without worries.

The Coach helps in your thinking process and thus helps you arrive at the solutions.

The process helps you make objective decisions to resolve issues and move on.

The session duration of 1 to 1.5 hours ensures depth in the discussion.
Based on the introductory call with the Coach, the estimated duration of the process is defined; which may be anything from a few weeks to a few months.
Mentoring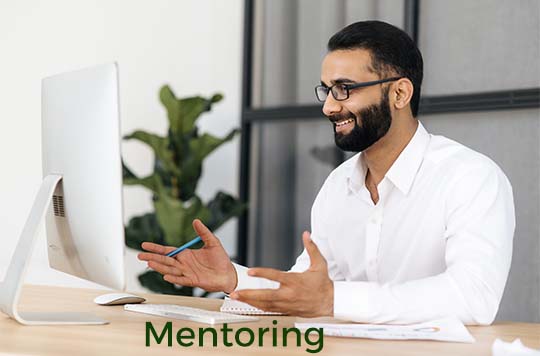 Have an experienced sounding board to whet out ideas you wish to pursue or find realistic solutions to problems being faced at work, in a logical and practical way.
The Mentor provides insights from personal experience and may also suggest options which may not have been thought of.
Mentoring need not be restricted to specific issues. It can involve a 360 degree view of the work/business scenario.
Each session with the Mentor may take anything from 1 to 2 hours to enable in-depth discussions.
Based on the introductory call, the exact nature and duration of the interaction may be defined. It may be a short advisory interaction for a specific support; or a continuous connect for medium to long term support.