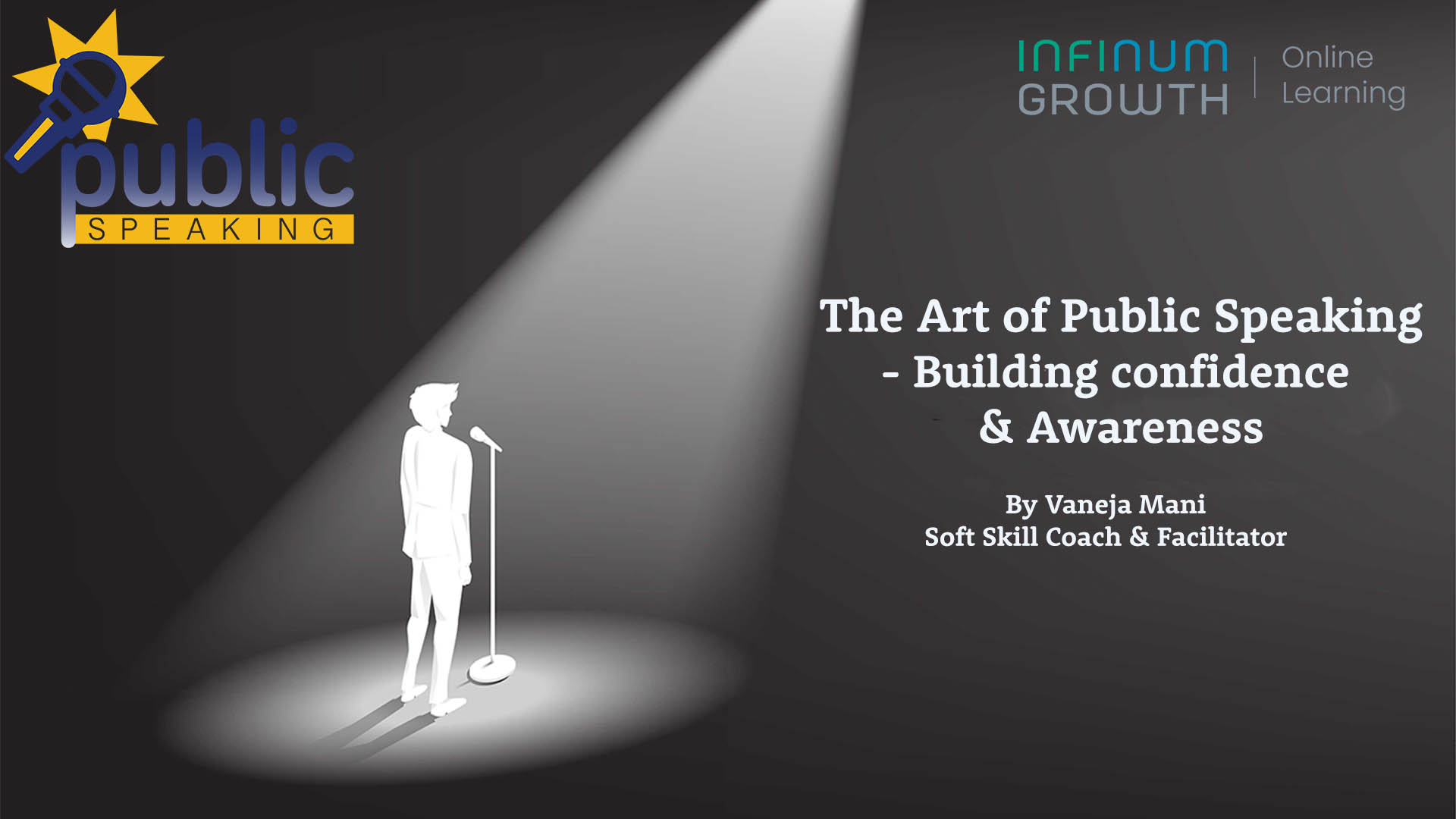 Public Speaking  is an art, a skill like any other. But arguably one of the most important soft-skills. It is not a friendly banter, or a speech prepared well in advance.
Many of us are introverts and tend to stay away from speaking in front of large crowds or groups.Public Speaking is when you share your thoughts effectively with people, who could be mere acquaintances or even strangers. A means to increase self confidence and also boost, encourage and inspire others.An art nurtured to communicate efficiently with a group of individuals.
It is a basic skill every professional or aspiring professional needs to build, in order to feel confident in dealing with groups of people in organisations, institutions or with public at large.
Vaneja Mani , Soft Skills Coach and Facilitator takes you through some essential tips that could be useful for individuals who want to improve their skills as a Public Speaker in this short Learning Video Program.
To know more about Vaneja Mani, please check out her profile at the end of this page.
Program Objective
In this introductory program, Vaneja Mani takes us through two aspects –
Why we need to build Public Speaking capability, and
The 7 Elements of Public Speaking
She takes us through  7 key elements of Public Speaking , explaining why each one needs to be focussed upon; and the important aspects in each of these which we need to be alert about.
So, if you feel you tend to back off when in a group and aren't able to make your point effectively,  start bringing about a change in the way you communicate. An understanding of the 7 elements of Public Speaking will bring about the necessary confidence.
Learning Video Content
(
2 Session(s)
|
12 minute(s)
)
Session 1 – Why Public Speaking

Session 2 – 7 Elements of Public Speaking