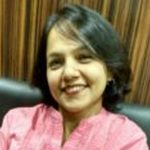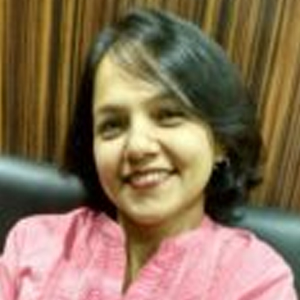 ANINDITA LAKHANI
Practice Head, Learning Solutions, Vasutti
Anindita Lakhani – Practice Head: Learning Solutions, Vasutti.

An astute professional with over 25 years of rich experience in the Telecom Industry and Learning & Development, having managed large-scale business operations, worked on Capability Building, and conducted Functional and Behavioral training across industries

As Director Learning Solutions at En-KASH - designed and developed training modules based on a variety of functional and behavioral training needs for Industries like Telecom, Textile, Ceramics, Tiles, Modular Furniture, Construction Material, Tractor & Farm Equipment, Construction Equipment & Power sector.

Adept at building Customer relationship and retention programs across Customer interacting touch points.

Set up innovative techniques for cohesive working between Company and Outsourced Partners and implemented best practices across Call Centers, Retail and Back office. Worked through Trainee to Deputy General Manager position at Command – Hutch – Vodafone witnessing and learning change management as the company changed hands.

As Marketing Consultant developed marketing strategy and product promotion to Studio Potters at Ceramique Industries.
Live Training Scheduled
0
Learning Videos/Podcast
0