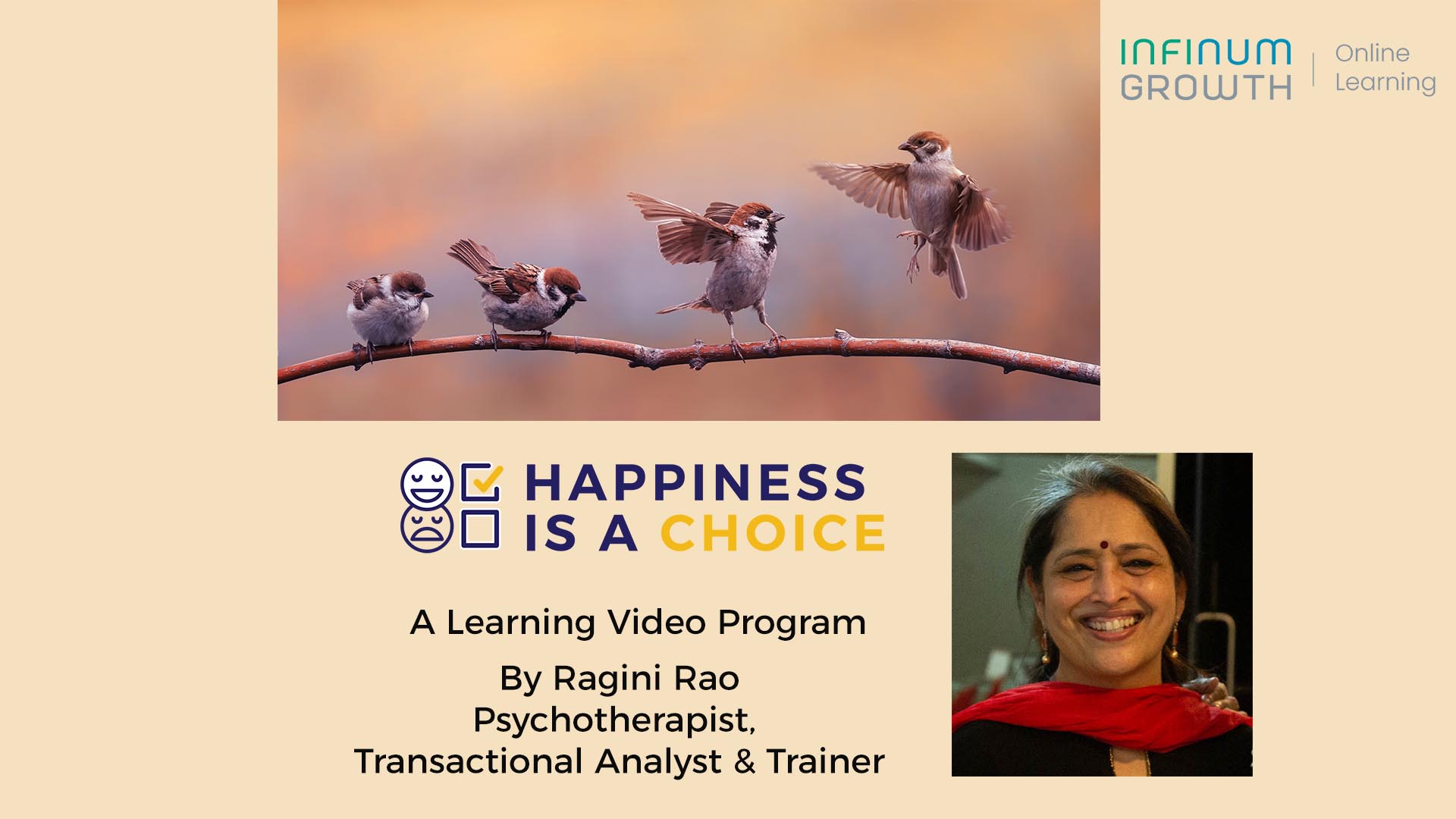 Happiness is an important, natural goal in life for every human. Yet, so many people don't seem to be truly happy. The reason, quite often, is that we don't make the choices in life which will give us true happiness.
Each person's inner needs are unique. But how many people actually pause to think through about meeting their inner needs?
What stops us from doing so? How do we work towards a sustained state of happiness, rather than having momentary bursts?
Ragini Rao, Heal your life teacher, Psychotherapist & Transactional Analyst, brings to you this short program that looks at the following aspects
Meaning of Happiness
Elements of Happiness
Deterrents to Happiness
Ways to regain Happiness
Take a short break from routine, to go through this short learning video program (8 minutes); and reflect on what you would like to do to achieve your goal of sustained Happiness.
After viewing the video, if you wish to go for a one-to-one session to work towards your life goals, write to us at learning@infinumgrowth.com.
Learning Video Content
(
1 Session(s)
|
8 minute(s)
)