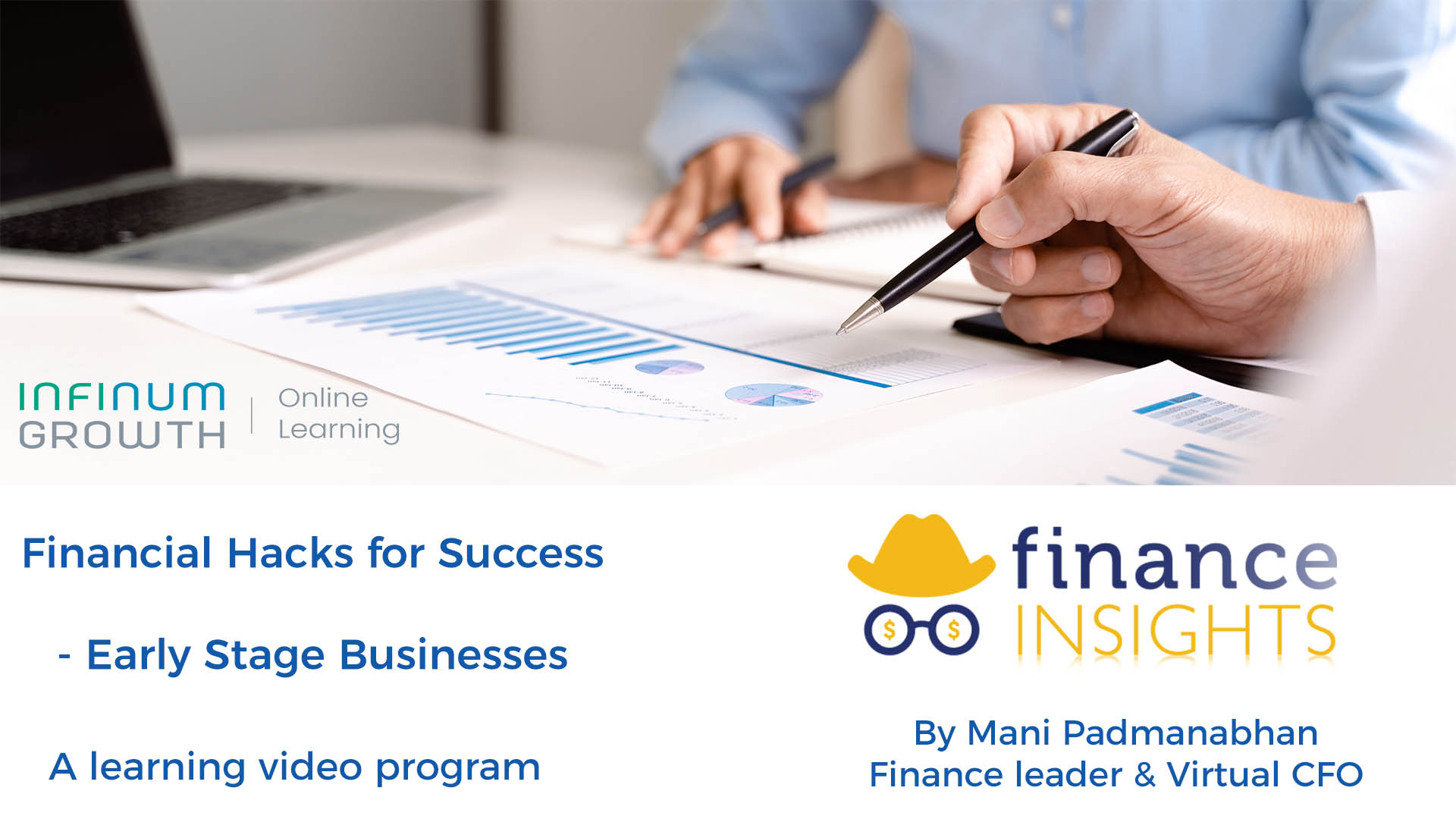 Early stage businesses often get caught in dilemmas while managing finance issues. What should be the priorities and corresponding actions to ensure the business stays on track?
Finance Hacks are the strategies and measures employed by businesses to create and protect value.
Finance Management is a ubiquitous part of business management- a common binder; a glue, that keeps different verticals of any business together. It is about money but not only about money. There's more to it; a predictive side, a management side and a governance side.
Quite often, the absence of good quality finance management is felt much more than its presence! But pray that you don't learn from the absence- it is wiser to learn from its presence!!!
Mani Padmanabhan, a multi sector finance and people leader, with experience in large corporates and as an advisor for startups, brings his long experience and understanding of finance management to define the key finance hacks relevant for early stage businesses. To know more about Mani, please see his profile shared at the end of this page.
Program Objective
This program on Finance Hacks covers the following aspects
Cash Management
Business Modelling
Pricing & Unit Economics
Accounting & Governance
Funding Strategies
The program has been designed to be crisp and yet covering all the key hacks relevant for any early stage business. It comes with interesting examples and an exercise for the participants to apply the concepts to their own businesses.
The program package includes a free live, interactive group session with Mani Padmanabhan to clear doubts of the participants.
The free live follow up session will go into greater depth for three of the key aspects mentioned above – Cash Management, Business Modelling and Funding Strategies.
Finance is the common currency of all businesses and Cash the most liquid of this currency." – Mani
Learning Video Content
(
1 Module(s)
|
2 Session(s)
|
15 minute(s)
)
Session 1 – Cash Management & Business Modelling Hacks

Session 2 -Pricing & Unit Economics , Accounting & Funding strategy