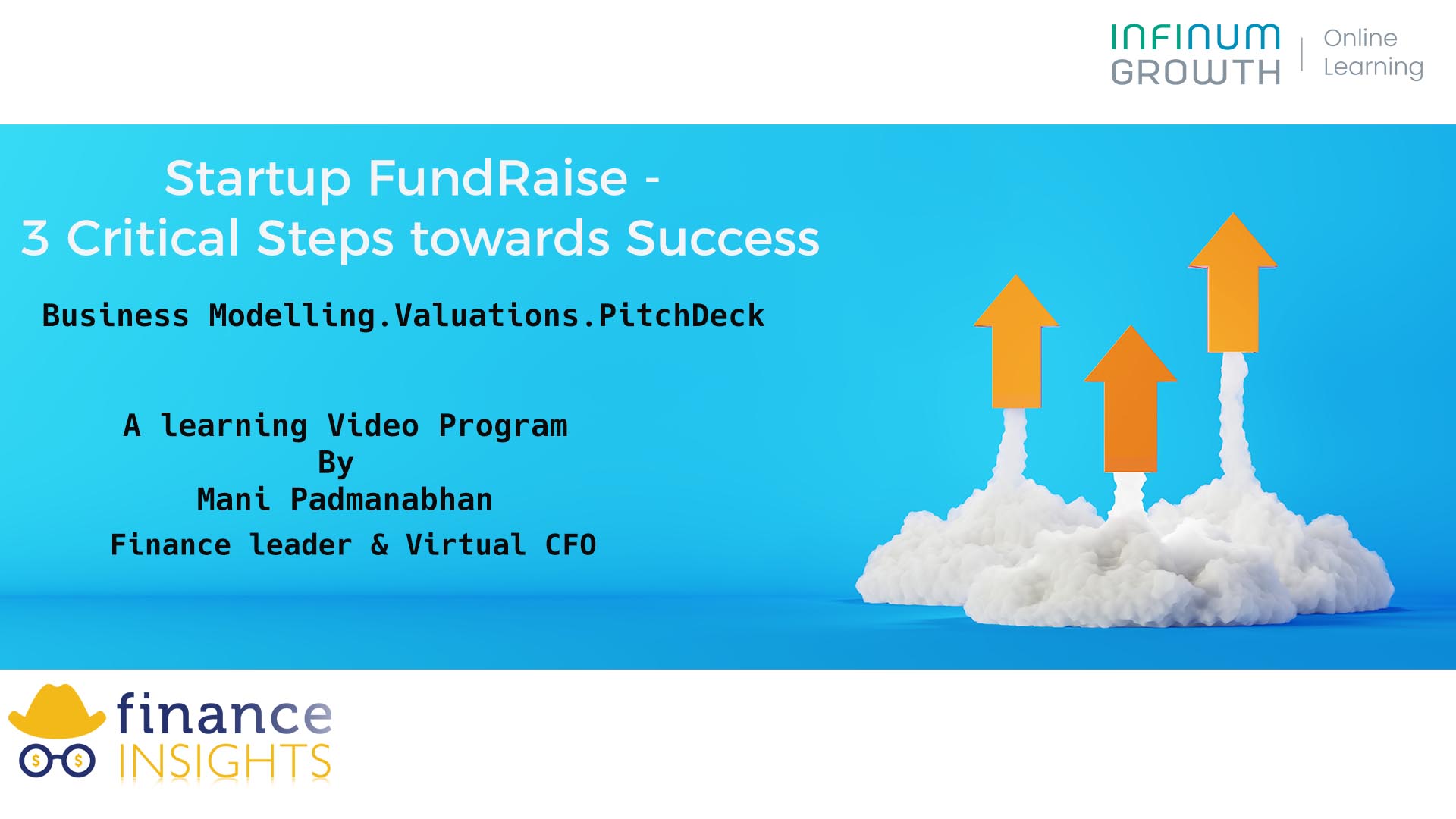 The most critical need while scaling up a startup, is the availability of adequate and timely funding.
While it is true that startup funding has gone up multifold in the last few years, it is equally true that only a small percentage of startups actually manage to raise early stage funding.
Any endeavour succeeds only if it is done with adequate thought and preparation. So, no surprise that getting investors to fund an early stage startup definitely needs a lot of thought and planning.
Mani Padmanabhan, Finance Leader & Virtual CFO, with over 3 decades of experience in Finance Management, has put together this very focused program on three critical aspects, which every startup needs to address, during fund raise.
The three aspects are
Business Modelling 
Valuations
Pitch Deck
About the Program
This learning video program consists of 4 sessions. The total duration of the program is 40 mins. The first session is a preview session as an introduction to the program. The sessions will help founders and early stage business managers plan their communication strategy for the fund raise.
Watch this short Intro Video where the Facilitator explains what to expect from the program .
Meet the Facilitator 
Mani Padmanabhan, a multi sector finance and people leader, with experience in large corporates and as an advisor for startups early stage businesses, brings his long experience and understanding of finance management to design this program. To know more about Mani, please see his profile shared at the end of this page.
Learning Video Content
(
4 Session(s)
|
40 minute(s)
)
Startup FundRaise – Business Modelling

Startup FundRaise – Valuations

Startup FundRaise – PitchDeck