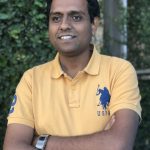 Deepak Dhananjaya
Psychotherapist, Leadership Coach
Deepak is a computer science engineering graduate and have earned a master's degree in psychotherapy, specializing in Sexuality and Sexual Counselling. He has a private practice in Bangalore. He is an ethical vegan. One of the ways he also voices his opinion is by psychoeducation and activism.
His particular interest in psychotherapy is in the area of sexuality – helping clients explore and accepting their own sexuality. His work involves accounting the psycho-socio-political aspects that emerges in psychotherapy.
In psychotherapy, he works with clients from all sections of the society in an attempt to make psychotherapy affordable and accessible - in individual and group setting. In the area of sexuality, he focus on helping clients accept themselves, building support systems that can help them experience inclusion and developing safe behaviors.
His work involves working with the minorities and marginalized sections of the society – aspiring to build resources within the communities. He teaches and supervises mental health professionals across the globe.
B.E. Computer Science, 2005.
M.S. in Sexuality and Sexual Counselling, 2012.
Diploma in SAATA, 2015.
SAATA Advanced Diploma in Transactional Analysis, 2018.
Certified Transactional Analyst – Psychotherapy (CTA), 2018.
Provisional Teaching and Supervising Transactional Analyst (PTSTA) - Psychotherapy, 2021
Live Training Scheduled
0
Learning Videos/Podcast
0