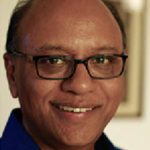 Sridhar Rao
Management Coach & Business Mentor
Sridhar Rao is a Management Consultant, Mentor and Coach. He brings his long experience of business management and people leadership skills to provide strong insights to clients in designing Business Strategy as well as in managing business operations, processes and teams. He works with Startups, providing consultancy, mentoring and coaching support.

Sridhar is an Advisor with Unitus Ventures, an investment firm focusing on investing in early stage startups.

He is Co-Founder of Infinumgrowth Learning Pvt Ltd, a Learning and Development firm which owns and manages this Online Learning Platform, learning.infinumgrowth.com and an online magazine infinumgrowth.com, which posts articles and films on Personal Growth and Business Management topics.

Prior to this Sridhar was Co-Founder and CEO of the Fintech Startup Novopay Solutions, Bengaluru. Novopay now has a vast national network of Retailers delivering Banking and other Services to customers through the Novopay Retailer App.

His Last Corporate assignment was with Vodafone India where he was CEO for different businesses over 8 years.

Sridhar Rao is a Mechanical Engineer and MBA from Delhi University, with over thirty seven years' experience in large corporates and startups, in Business Management, Business Strategy, Sales, Distribution and Marketing; across Fintech, Agritech, Mobile Payments, Telecom, Apparel and Textile industries in India, Indonesia and Western Europe.


Live Training Scheduled
0
Learning Videos/Podcast
1
April 17, 2020 at 11:00 am