Facilitators
Personal Development is a continuous, 360 degree process. Every aspect of one's behaviour, knowledge and understanding needs continuous update. Learning Videos at InfinumGrowth provide an opportunity to improve a wide range of capabilities, in personal life and at work; at one's own time and pace.
Each video program has a set of well designed learning modules designed and facilitated by experienced professionals, who share their own personal learning and experience to enrich the content.
On completing a program, write to us at learning@infinumgrowth.com, for a free, live, interactive session with the facilitator to clarify answers to questions that may arise.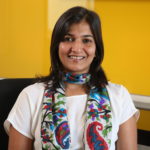 Nisha Rao
Certified Transactional Analyst in Education(CTA)
Nisha Rao is an Educator, Counsellor and Life Coach.
She is a Certified Transactional Analyst in Education (CTA), from the International Transactional Analysis Association (ITAA).
With a unique blend of experiences as a corporate L&D professional, Counsellor and Coach, Nisha brings over 20 Years of experience in learning & self-development practices, designing and facilitating transformational experiences for young adults, parents, teachers, mental health practitioners, professionals & organisations.
Using Transactional Analysis, Neuro-Linguistic Programming, Psychodrama, Coaching and Counselling frameworks, she curates learning interventions with the focus on augmenting personal & professional growth through:
- increasing self-awareness & Emotional Intelligence - improving one's motivation & performance - learning to communicate impactfully & usefully - enhancing personal & professional relationships
Live Training Programs
22
Live Training Scheduled
0
Learning Videos/Podcast
4